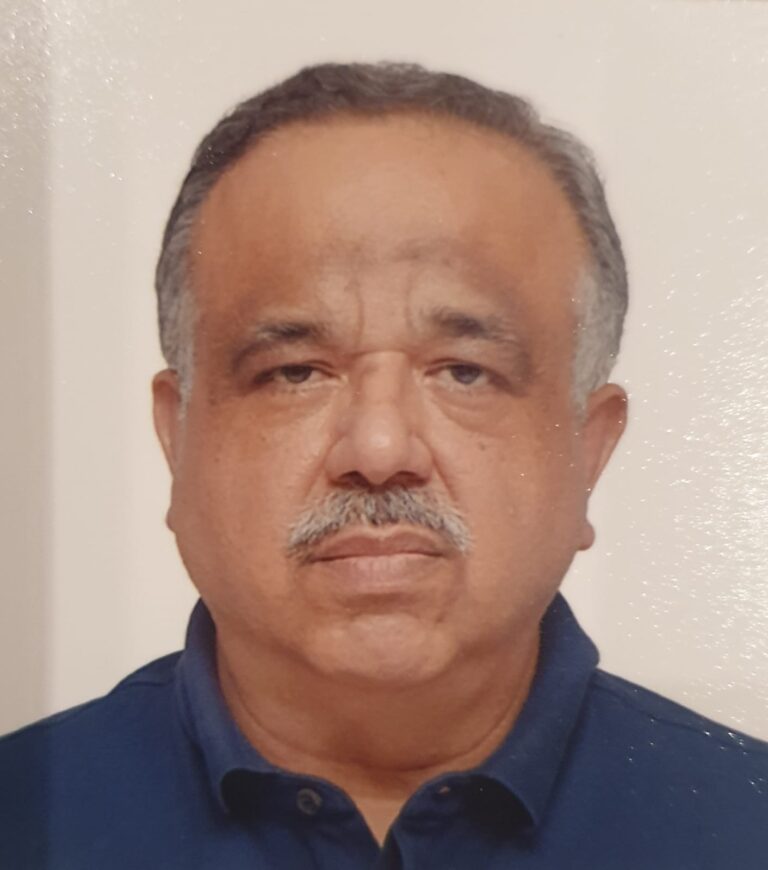 Mr. Zaheer Ahmed Ghanghro
Chairman BOD (Independent Director)
Mr. Zaheer Ahmed Ghanghro has nearly 3 decades of experience of working in the field of power generation and transmission. Previously, he has served as Managing Director of OMS Pakistan, Project Director of Chiniot Power and also as an Electrical Engineer with WAPDA. As Managing Director for Pakistan operations of O&M Solutions, Mauritius, he was directly involved as Project Director in the development, contract negotiations, construction and commissioning of many projects in Pakistan including all 6FA projects (Orient, Saif, Sapphire and Halmore) and K-Electric's 560 MW Bin Qasim – II Project. He started his career with WAPDA, where he worked over 17 years as electrical and operations engineer at 880 MW Jamshoro Thermal Power Station, maintenance engineer for Guddu – Multan 500 KV Transmission Lines, and operations engineer at 500 KV grid station, Multan. Mr. Zaheer holds masters degrees in Engineering and Business Administration, and has also undergone various trainings in Pakistan, Germany and UAE. Mr. Zaheer has also been appointed by Government of Punjab as Chairman of the Board of Directors for Quaid-e-Azam Solar Power Company, which owns a 100 MW PV Solar Power Plant located in Cholistan desert near district Bahawalpur and also appointed Chairman of the Board of Directors Quaid-e-Azam Thermal Power (Private) Limited which owns a 1180 MW RLNG Power Plant located in Bhikki Sheikhupura.
Dr. Naeem Rauf
Secretary Energy, GoPb (Ex-officio Director)
Dr. Naeem Rauf is an ex-officio director in the Board of QATPL. He is currently serving as Secretary Energy, Government of Punjab. He has completed his MBBS from Allama Iqbal Medical College. He also holds master's degrees in public policy from Harvard Kennedy School and Health Policy from London School of Economics and Political Science. Being Secretary Energy, his responsibilities include overall supervision system of governance in power sector in Punjab, establishment of Thermal, Renewable and Hydro Power Plants, Implementation of Punjab Energy Efficiency and Conservation Strategy in collaboration with Government of Pakistan and to improve transmission and dispatch capacity of National Grid. Prior to this position, he has served at various important assignments including Secretary Environment, Secretary Local Government, DG Immigration and Passports and DG Capital Development Authority.
Mr. Iftikhar Ali Sahoo
Chairman P & D Board, GoPb (Ex-officio Director)
Mr. Iftikhar Ali Sahoo is a career bureaucrat. He is currently serving as Chairman Planning & development Board, Government of the Punjab.
Mr. Mujahid Sherdil
Secretary Finance, GoPb (Ex-officio Director)
Mr. Mujahid Sherdil is currently serving as Secretary Finance, Government of the Punjab and is an ex-officio member of the Board of Directors of QATPL. He is an officer of the Pakistan Administrative Service and has been serving the Government since 2005. He obtained degree of Master of Architecture from Washington University, St. Louis, MO., U.S.A. in 2000. He did his Bachelor of Arts from Grinnell College, Grinnell, Iowa, U.S.A. in 1997. Mr. Sherdil has diversified experience of working as Deputy Commissioner, Islamabad, Principal Staff Officer to the Prime Minister of Pakistan, Director General Punjab Disaster Management Authority, District Coordination Officer Sialkot, Additional Secretary (Welfare), S&GAD Department, Deputy Secretary (General) to the Chief Secretary Punjab, Deputy Secretary (Resources), Finance Department, Government of the Punjab and Program Manager (Urban Development), Earthquake Reconstruction & Rehabilitation Authority (ERRA), Prime Minister's Secretariat, Government of Pakistan.
Mr. Abdul Basit
Independent Director
Mr. Abdul Basit did his graduation from Forman Christian College, Lahore. He is the founder Chairman of Big Bird Group. He is the architect of this group and is motivating the teams. He has also served as the Chairman Punjab Board of Investment & Trade, Government of the Punjab and president of Lahore Chamber of Commerce and Industries (LCCI). He was elected Chairman of Pakistan Poultry Association (PPA). He has also served as the Chairman of Punjab Industrial Estate Development & Management Company (PIEDMC). He is also elected Executive Committee member of Pakistan France Business Alliance. He also served as director in PAMCO & TEVTA & Pak Turk Education Foundation Member Syndicate University of Veterinary and animal sciences Director Punjab Food Authority, Member Board of Governors Sheikh Zayed Medical Complex, Director Punjab Halal Development Agency, President Lahore District Anti TB association, President Public Health Education Society as well.
Ms. Aasia Saail Khan
Independent Director
She is a Chevening Scholar and holds a master's degree in Gender and Development from SOAS, University of London other than a Degree in Pharmacy. She has been on the executive board of the LCCI for three terms. She is a Certified Board Director from LUMS. She is also a fashion designer, a pharmacist and one of Pakistan's foremost advocates for women entrepreneur's development. She is also a Director in Schazoo Zaka one of Lahore's leading Pharmaceutical Company's. She has thirty years of experience as Director procurement and planning at Schazoo Laboratories and Schazoo Zaka. She is Chairperson of LAMA Pvt Ltd and Saail Enterprises a leading fashion retail brand of Pakistan. As a Director of Almas Zaka ur Rehman Foundation she is running a free school for 250 children at Kalalwala, along with a free outdoor clinic since 2008. She is is a Director of the Zaka ur Rehman Haj and Umrah Group which is a non-profit service provider since 1989. She has worked in Women Development for over 30 years. She has been on the Board of Punjab Vocational & Training Council since 2019. She has also been on the Board of TEVTA Lahore & Shahdara. She has travelled around the world extensively as a speaker for economic development through SME's, trade policy, women empowerment in business and gender-based forums. She has led high powered Business Women's Delegations to USA, Sweden and Italy. She also represented Women Entrepreneurs of Pakistan at the World Entrepreneurs Investment organized by UNIDO in Bahrain in 2017. She was invited to speak at International conferences SPIEF by the Russian Government twice on SME's and women owned businesses in 2018, St Petersburg and 2019, Ufa. She was invited as a speaker on women owned businesses at a conference organized by the European Union in Kish, Iran in 2018. She was invited to speak on E Commerce and Climate Change at the Global Forum held in Muscat, Oman in October 2022. She has been part of the Core Committee of a SMEA Project by USAID from 2018-2022 supporting startups. She has been serving on the Board of QATPL as an independent director since 2019. She has been contributing in the Procurement, CSR committees of QATPL.
Mr. Khurram Saleem
Independent Director
Khuram Saleem is an educated and enthusiastic entrepreneur with hands on experience of various industries. He has prosperously worked his way up in his family businesses as well as initiated his own ventures in the United Kingdom and in Pakistan. His expertise include leading and managing businesses in the manufacturing, services, construction and retail industries. His clients include government institutions, fashion and media industries and the general public at large. Amongst all other skills of a well groomed businessman, Khuram's extensive knowhow of strategic finance, budgeting & planning, sales & marketing, human resource management and capabilities of handling overall operations of several businesses simultaneously give him the strength and vision of multi tasking successfully. He is a people's person and lives an active social life with superb public relationship skills. Other than his day to day businesses, Khuram is actively involved in the local and global Boards of the Entrepreneurs Organization where he has played important leading roles as a member, mentor and president, Regional Chair. He is an active member of the Pakistan Shoe Retailers Association, also the Lahore Chamber of Commerce & Industry. He is also active member in Board of Directors of Quaid-e-Azam Thermal Power and Punjab Thermal Power companies. His corporate social responsibilities include various charitable works in under privileged areas of Pakistan.
Mr. Naweed Sharif
Independent Director
Mr. Naweed Sharif, MBA from LUMS, has over 30 years of banking experience with American Express Bank, Deutsche Bank, and UBL in Pakistan, Singapore and USA. His expertise is in the fields of Corporate & Investment Banking, Project Finance, Trade Finance, Supply Chain Finance etc.. Currently he is working as an ST Consultant with IFC and managing his own financial consulting firm. He also serves on board of various public limited companies.
Mr. Tariq Mehmood
Independent Director
He has international exposure in Entrepreneurs' Master Program at MIT (USA). He is a visionary entrepreneur and seasoned businessman having extensive experience in Oil & Petroleum sector. He is the CEO of OTO Pakistan (Pvt.) Ltd. That is an emerging Oil Marketing Company in Pakistan and currently working on its Retail Network Development and Oil Depots Nationwide to contribute in the economic development of Pakistan.
Syed Muhammad Ali
Independent Director
Syed Muhammad Ali has over 25 years of experience and expertise in Energy & Petrochemical Sectors; holding leading roles that oversaw development construction, operations and management of mega-size projects. He is currently heading the non textile portfolio of Sapphire Textile Mills Ltd, where he looks after the group's power generation assets and new initiatives in the area of real estate, farming and setting up an industrial unit. Previously he served as Group CEO Industrial Vertical JS Group and was involved in setting up and running variety of businesses in the field of power and energy. Before that he had a 16 year long career with Engro Corporation where he held key leadership positions including CEO of Engro Vopak Terminal – Pakistan's largest bulk liquid chemical import terminal, CEO of Engro Elengy Terminal – Pakistan's First LNG terminal and CEO of Engro Powergen Qadipur Limited – a 220 MW gas – fired IPP. He also ran Engro's New Ventures division where he developed and operated an 84MW gas-fired IPP in Nigeria, developed and installed a 50MW Wind IPP in Pakistan, and ran the feasibility for a 450 MW LNG to power plant. Prior to his power generation work at Engro, he was the Manager of Strategic Planning, Contracts and Procurement at Engro Fertilizer where he was a key leadership team member that developed and brought into production a $1.1 billion grassroots ammonia/urea plant, which at the time was the world's largest single train project of its kind. He is currently serving as board member of QATPL, PNSC, Azcorp Engineering, PTPL, Siddiq Sons energy & Zahidjee Textile. Previously he has been a board member of Hub Power Ltd, Narowal Energy Ltd, Hub Power Services Ltd, Pakistan Refinery Ltd, Habibullah Coastal Power Company Laraib Energy (84MW Hydro Power IPP), Engro Powergen (developer and majority shareholder of Sindh Engro Coal Mining Company a Thar Coal mining company), Engro Powergen Thar Ltd (660MW Coal IPP, GEL Nigeria (84MW Nigerian IPP) and Petroleum Institute of Pakistan. He holds a Bachelor's degree in Electrical Engineering from University of Engineering Technology Lahore and graduated from the Advanced Management Program from INSEAD in France.
Mr. Farrukh Ifzal
Independent Director
Mr. Farrukh Ifzal is a fellow member of the Institute of Chartered Accountants of Pakistan, having over 30 years of professional work experience in the field of management, finance, accounting, taxation, legal matters, and corporate affairs. Since 2007 he has been actively engaged in setting up, commissioning and operations of Power Project. He is currently serving as the CEO of Nishat Chunian Power Limited and is also on the board of directors and Chairman Board of Directors of Pakgen Power Limited and Nishat (Chunian) Limited respectively. He had also served as director of different organizations/companies including member board of management of Jinnah Hospital and Allama Iqbal Medical College.
Mr. Waseem Akhtar
Independent Director
MR. Waseem Akhtar hold bachelor Degree in commerce and director of Chicago Group based in Multan. The group consist of Servo Motor Oil (Private) Limited, Riverside Raw Materials (Pvt.) Ltd & Sidra Foods (Pvt.) Limited companies.
Syed Wasim Ur Rehman
Chief Executive Officer
Syed Wasim Ur Rehman has been working in QATPL since July 2015. He took over the position of CEO QATPL in January 2023. He is a keen learner and goal oriented professional. A dynamic power industry and project management professional, with thirty-three years of diversified experience in Power and Energy Sectors, including senior leadership positions i.e. Chief Technical Officer, General Manager Technical, General Manager Plant, Project Manager & Engineering Manager. His career includes service in various prestigious organizations i.e. 1755 IPP PP11 GDF Suez KSA, 175 MW CCPP Daharki (FPCDL), 2700MW Rabigh PP (SEC) KSA and WAPDA. He has multi-functional, multi-cultural/ geographical experience of various projects. Diversified exposure of Operation, Maintenance Planning, Procurement, Performance, Erection, Testing, Commissioning & Development, Commercial aspects, Project Closeout and Arbitration of the Power Projects. Possess leadership qualities, interpersonal skills, and high emotional intelligence. He has done his bachelor's in Electrical Engineering from UET Peshawar and hold MBA Executive degree. He also has PRINCE2 Certification. He has also done Level 3 Certification in Management from Institute of Leadership and Management (ILM), UK.